Tony Williams
Principal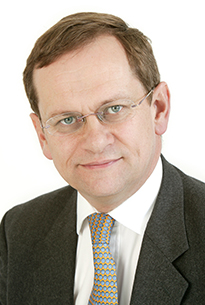 Office: +44 (0)20 7248 1045
Mobile: +44 (0)7780 956 956
Email: tony.williams@jomati.com
Tony Williams has more than thirty five years' experience in the legal profession, occupying senior management positions as well as direct client handling and fee earning. He is admitted as a solicitor in England & Wales, Hong Kong and Victoria, Australia. In Jomati Tony does not practise as a lawyer.
As principal of Jomati Consultants, Tony has worked for a range of international and domestic firms in the UK, US and Continental Europe, Asia and Australia. His advice covers such matters as management succession, partner appraisal and remuneration, peer reviews, firm strategy and its implementation including business planning and the positioning of law firms in their market. He is also actively involved in firms' strategic expansion including mergers, new offices, alliances and team hires. He also assists firms on reorganisations, profitability analysis and client strategies.
Before founding Jomati Consultants Tony was worldwide managing partner of Andersen Legal and head of its UK practice. He developed the international strategy for Andersen Legal, which in 2001 was the ninth largest global law firm in fee income. Following the Enron crisis he managed the dissolution of Andersen Legal and of the English law firm Garretts. For his role in the orderly and controlled dissolution of Garretts he was named "Partner of the Year" by The Lawyer Magazine in 2002.
Prior to joining Andersen Legal, Tony was managing partner of the world's largest law firm, Clifford Chance. He was with Clifford Chance almost 20 years and prior to his managing partner role he was a corporate partner in London, Hong Kong and the managing partner of the firm's Moscow office.
Tony is also a Visiting Professor at the University of Law.
Tony is also a non executive board member of the Solicitors Regulation Authority (SRA).