Richard Parnham
Consultant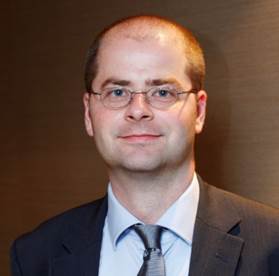 Office: +44 (0)207 248 1045
Mobile: +44 (0)7971 525 381
Email: richard.parnham@jomati.com
Dr Richard Parnham has more than 20 years' experience of researching the legal market, both domestically and internationally. His specialisms include legal practice innovation, LegalTech and the in-house legal market. He lives and works in Cardiff.
Richard has particular interest in "the geographies of law firms", which was the focus of his recently-completed PhD. His thesis identified the locations in which large law firms tended to congregate – and which they did not – and also the reasons why law firms did – or did not – operate in those locations. Within the UK, his research observed that the largest UK law firms had a notably greater presence in major English and Scottish cities, compared with their Welsh equivalents. Richard's thesis also explored alternative ways in which law firms could extend their geographical reach, such as via networks and alliances.
During his career, Richard has worked for several legal sector -focused research organisations, including Chambers & Partners, LexisNexis Martindale-Hubbell and the University of Westminster's Centre on the Legal Professions. He has also undertaken research on behalf of the Legal Services Board, the principal "oversight" regulator for the legal profession in England and Wales.
Richard currently assists with the production of Jomati' s annual research reports. These reports provide insight into "mega trends" that are likely to impact the legal services market, both internally within the profession, and also in terms of emerging business opportunities and threats.
Richard is a member of the Socio-Legal Studies Association and the Society of Legal Scholars.