Michael Lappe
Consultant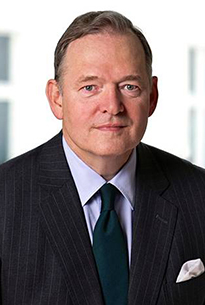 Office: +49 (0) 30 88725679
Mobile: 49 172 2905333
Email: michael.lappe@jomati.com
Michael Lappe is the former German Senior Partner of Magic Circle law firm Linklaters. During his tenure from 2004 to 2010, his firm established itself as the third 'tier one' player in the German legal market. In addition to his Senior Partner role, Michael also sat on Linklaters' Global International Board and subsequently on its Global Executive Committee.
He played a vital role in the success of the merger between Linklaters and the leading legacy German firm Oppenhoff & Rädler (O&R), where he was a member of the firm's leadership team and entrusted with the negotiation for what became one of the most important law firm combinations in Europe.
Michael has over 30 years of legal sector experience. While he was with Linklaters he was based in London, Berlin, Frankfurt and Munich. As a partner he has been a leading corporate and M&A practitioner, advising commercial and investment banks and industrial companies at a board and general counsel level.
Following his departure from Linklaters in summer 2012, he acts as non-executive board member, involves himself in transactional work and maintains close links with London-based investment bank Ermgassen & Co.