John Holmes
Consultant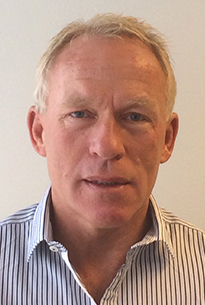 Office: +44 (0)20 7248 1045
John has over 25 years' experience, both as a practising solicitor and in management roles at Clifford Chance. Most recently, he was managing partner of Clifford Chance in the Middle East where he was responsible for the development and implementation of strategy, and the management of the firm's offices and strategic associations. He combined this role with client handling, being one of the key proponents of the firm's client focus initiative, and active fee earning on major corporate and finance transactions.
Prior to this he was the managing partner of the firm's Moscow office, during which time he assisted with the implementation of the merger with Punder in Russia at the time of the firm's triple merger on Jan 1 2000. Previous experience includes seven years in Hong Kong managing the corporate and financial markets practice and two years in Bahrain.
John also spent two years on secondment to a major multinational company in their European head office in Lausanne, where he was responsible for setting up the legal department for the newly created EMEA region and was the sole transactional lawyer.
He practised in the London market for over six years where he specialised in a range of corporate and finance transactions.