Jenny Jones
Consultant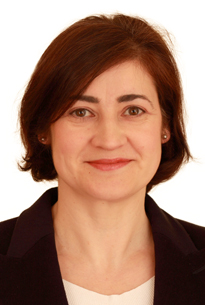 Office: +44 (0)20 7248 1045
Mobile: +44 (0)7811 956276
Email: jenny.jones@jomati.com
Jenny Jones has 19 years' experience in law firm management at a senior level. She is a Chartered Accountant.
As a consultant, Jenny advises leaders in international and domestic law firms on strategic projects, practice management, profitability, culture, and change management. She often presents at partner retreats and seminars, and delivers mentoring and training.
She has extensive experience in leading and delivering significant strategic transformation projects through good planning, collaboration and creativity, including international mergers and integrations, offices set ups and LLP conversions. Jenny does a lot of work around culture and has a cultural assessment tool where the outputs correlate to traditional performance measures, enabling firms to manage culture proactively, with objective data.
Other areas of focus include pricing and legal project management and reviews and systemisation of finance and business intake processes. The development and delivery of a pricing and budgeting tool to all lawyers in an international firm won an FT innovation award.
Before becoming a consultant, Jenny spent seven years as a Global Business Manager and Group Reporting Manager at Linklaters at a time of enormous growth for the firm. She helped determine and deliver global strategy and business plans and played a leading role in a number of international strategic mergers, office set ups and office expansions. She was also integral to the development of the firm's financial processes and reporting, leading a global finance community of over 100 reports.