Graham White
Consultant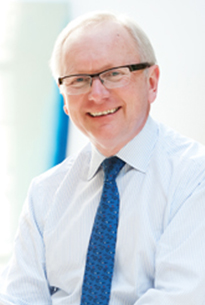 Office: +44 (0)20 7248 1045
Mobile: 07768 827375
Email: graham.white@jomati.com
Graham White is an extremely experienced former partner of Slaughter and May. His legal career has spanned more than 35 years, working on many of the largest and most complex legal matters in the UK and globally.
Before joining Jomati, Graham was the Executive Partner of Slaughter and May from 2008 until 2013. He was also previously head of the Magic Circle Firm's Real Estate practice and the firm's Graduate Recruitment Partner. In addition, Graham sat on the firm's Partnership Board for 12 years.
During his time as Executive Partner he had management responsibility for the leading firm's finances, its people, use of technology and its compliance issues and therefore brings considerable insight to bear on the management challenges of running a major legal business.
Since leaving Slaughter and May he has been providing consultancy advice to the legal sector in the UK and abroad, including the Asia-Pacific region particularly in the area of business support functions in law firms, lawyer and partner appraisal methods, remuneration structures, partnership structuring and law firm relocation projects.
He sits on several boards, including: High Tide Festival Limited, Rare Recruitment Limited, Cricket Without Boundaries and the International Senior Lawyers Project. He continues to be admitted as a solicitor in England & Wales, although he does not practise as a lawyer in Jomati.