David Brimacombe
Consultant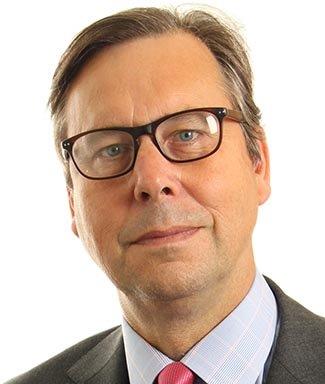 Office: +44 (0)20 7248 1045
Mobile: +44 (0)7810 056763
Email: david.brimacombe@jomati.com
David spent almost 20 years at Standard Chartered Bank where he held several senior roles including Group Head of Legal, Head of Group Legal, Head of Dispute Resolution, Head of Compliance & Regulatory Risk for UKEMEAP and Group Company Secretary. The roles covered the bank's operations in the UK, Americas, Asia, Europe, Africa and the Middle East. Subsequently he has worked as a consultant with a number of prestigious firms including Baker McKenzie as its Financial Institutions Group consultant and Grant Thornton as a Financial Crime consultant.
David had responsibility for the global legal team at Standard Chartered, accountability for legal risk and ownership of the global budget and operations across 74 jurisdictions. David has advised legal departments in the UK and globally on maximising operational efficiency, improving risk management (including the design and execution of legal risk management systems) and enhancing integration with and support for their Businesses.
David has also focused on how international law firms can broaden and deepen their relationship with Financial Institutions. This includes a "nuts and bolts" review of ineffective and effective account planning, undertaking client reviews, management and execution, sector and geographic coverage, achieving market relevance and recognition, understanding the seismic change taking place within the Financial Institutions sector, pitch/panel preparation and delivery and achieving a greater share of the client's legal spend.
David was admitted as a solicitor in England and Wales in 1985 and New South Wales and the Federal Court of Australia in 1989. In Jomati, David does not practice as a solicitor.